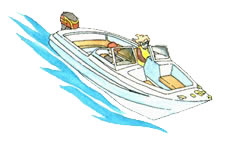 Innovative Lump Sum Services:
In today's competitive talent acquisition market, companies need to think strategically, yet cost-effectively in attracting top candidates. 121NOW has innovatived lump sum services to help leading companies such as Zillow, Oberto Brands and Evergreen Healthcare reinvent and create plans based on the individual needs of each candidate. 121Now develops lump sum policies and procedures typically where there have been none previously and at no cost to the client. As a result, companies are able to realize significant savings, offer better services to relocating employees and quickly grow by focusing on the right talent acquisition.

A lump sum transition has traditionally been a complicated and exhaustive experience for the candidate. 121NOW's pre-offer relocation interview has proven invaluable to help not only find the right candidate but also ensure a comfortable experience for both parties.  Our experts embed themselves within the process to help prepare a relocation budget.  Equally important, the candidate can rest assured that their transition needs will be fully taken care prior to accepting an offer.

121NOW utilizes a unique hybrid model that retains the payment to the candidate while offering a range of personalized services at no additional cost to either of the parties.  It's no longer a lump sum or not. With 121NOW, you can keep the payment procedure the same and the candidate enjoys a higher level of benefits.  In addition, each hiring authority will receive full visibility to the services used and actual cost of a lump sum relocation.  These services include rental assistance, home sell and purchase assistance, moving services and more.